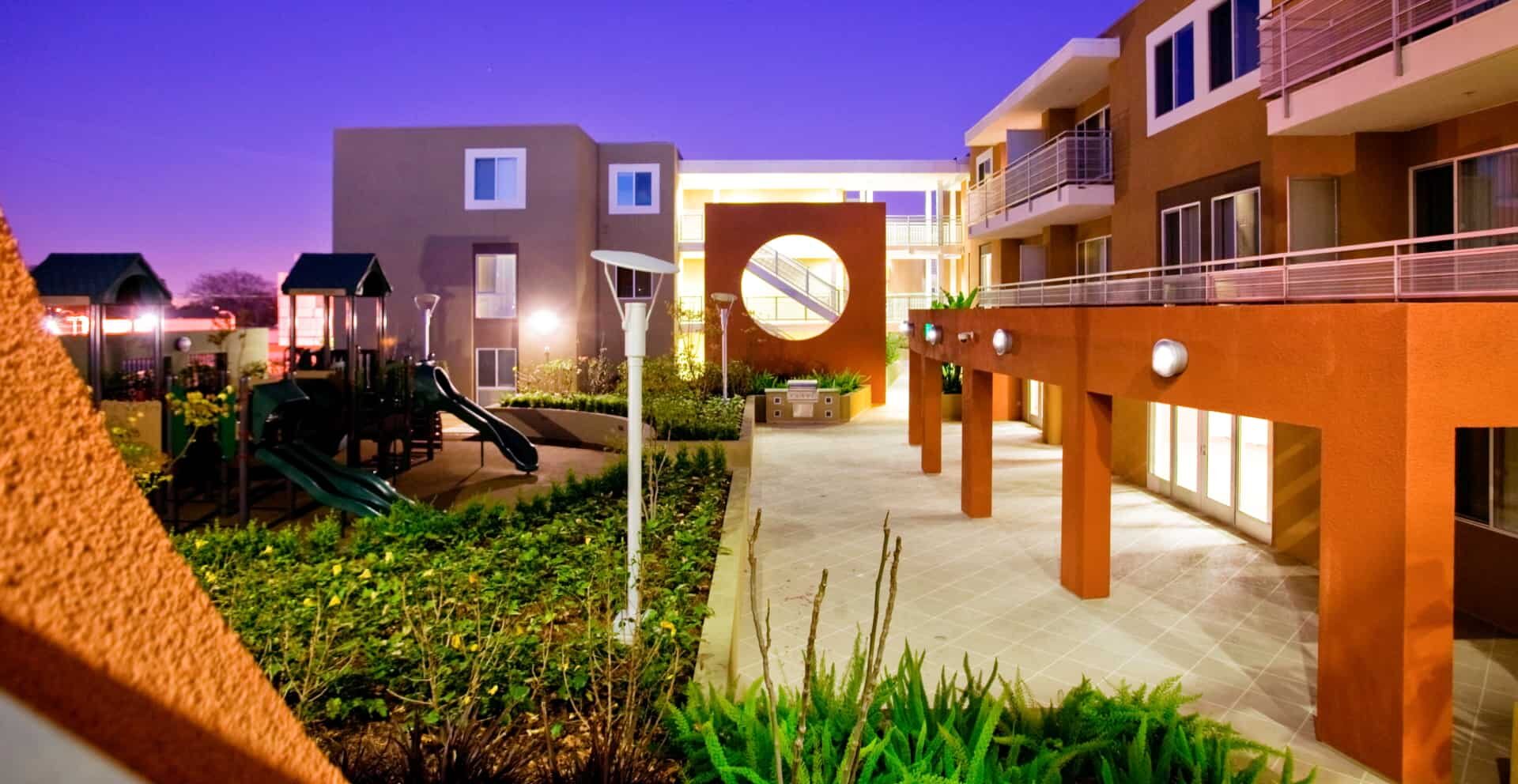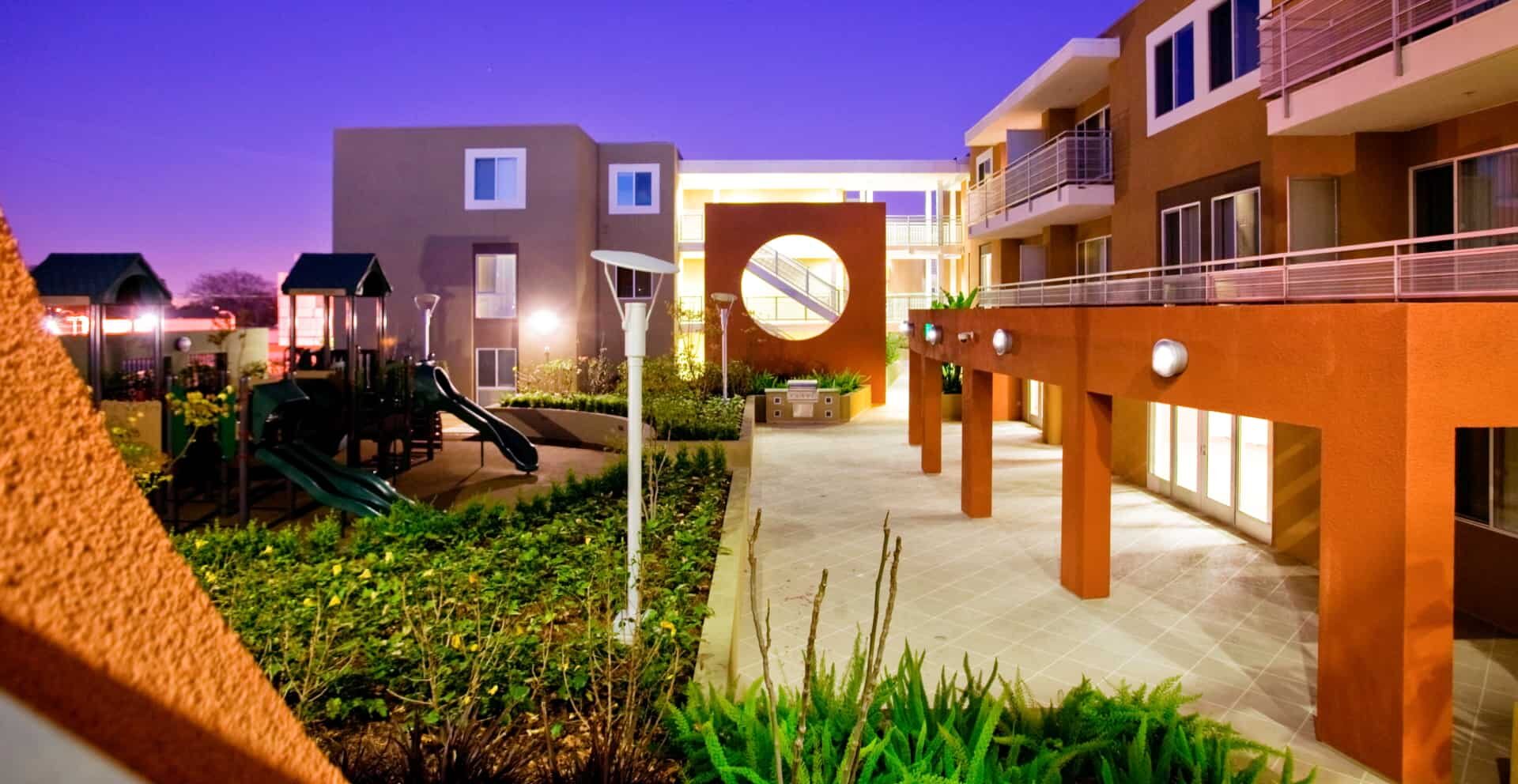 Adams
1011 Adams Apartment Community
Adams
1011 Adams Apartment Community
1011 Adams Apartment Community
1011 E. Adams Blvd., Los Angeles, CA
UNITS: 80
DEVELOPER: Meta Housing Corporation
The 1011 Adams Apartment Community is a five-story mixed-use development located in the historic Central Avenue Corridor at the corner of Adams Boulevard and Central Avenue in South Los Angeles, California. This property includes an 80-unit affordable multifamily community located above ground-floor retail spaces, one of which is a grocery store.
Prior to the development of this property, this South Los Angeles neighborhood was identified as a "food desert" due to its lack of fresh food options. The people living in this area were purchasing foods only at corner bodegas and liquor stores, which contributed to higher food prices, and less healthy food options.
The development team worked closely with the City of Los Angeles Councilman's office, as well as the City's Redevelopment Agency in order to identify a smart growth opportunity that would attract a grocery tenant to offer fresh foods to the people in this neighborhood. The project also brought new jobs to the community, as Fresh & Easy hired many individuals from the surrounding area.
The project was financed using New Market Tax Credits, as well as 4% tax credits and bonds.
Awards & Honors
Westside Prize Design Award
Westside Urban Forum – Los Angeles
Award of Merit
Pacific Coast Builders Conference
Best Mixed-Use Project
Award of Merit
Pacific Coast Builders Conference
Best Affordable Project 30 Density Units/Acres or More
Multifamily Pillars of the Industry Award
National Association of Home Builders
Best Affordable Apartment Community of the Year
Architectural Award: 
Housing Mixed-Use
Los Angeles Business Council