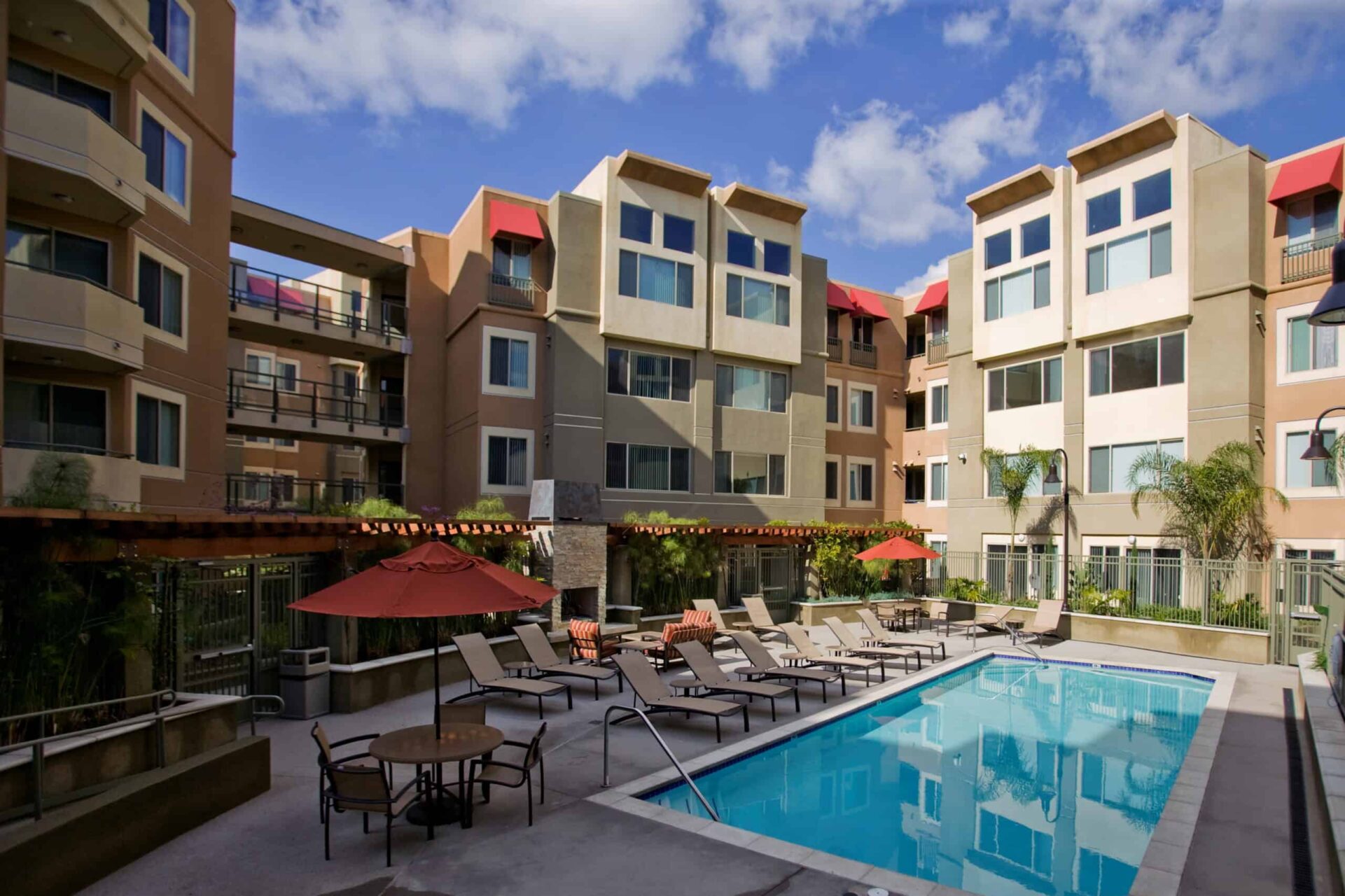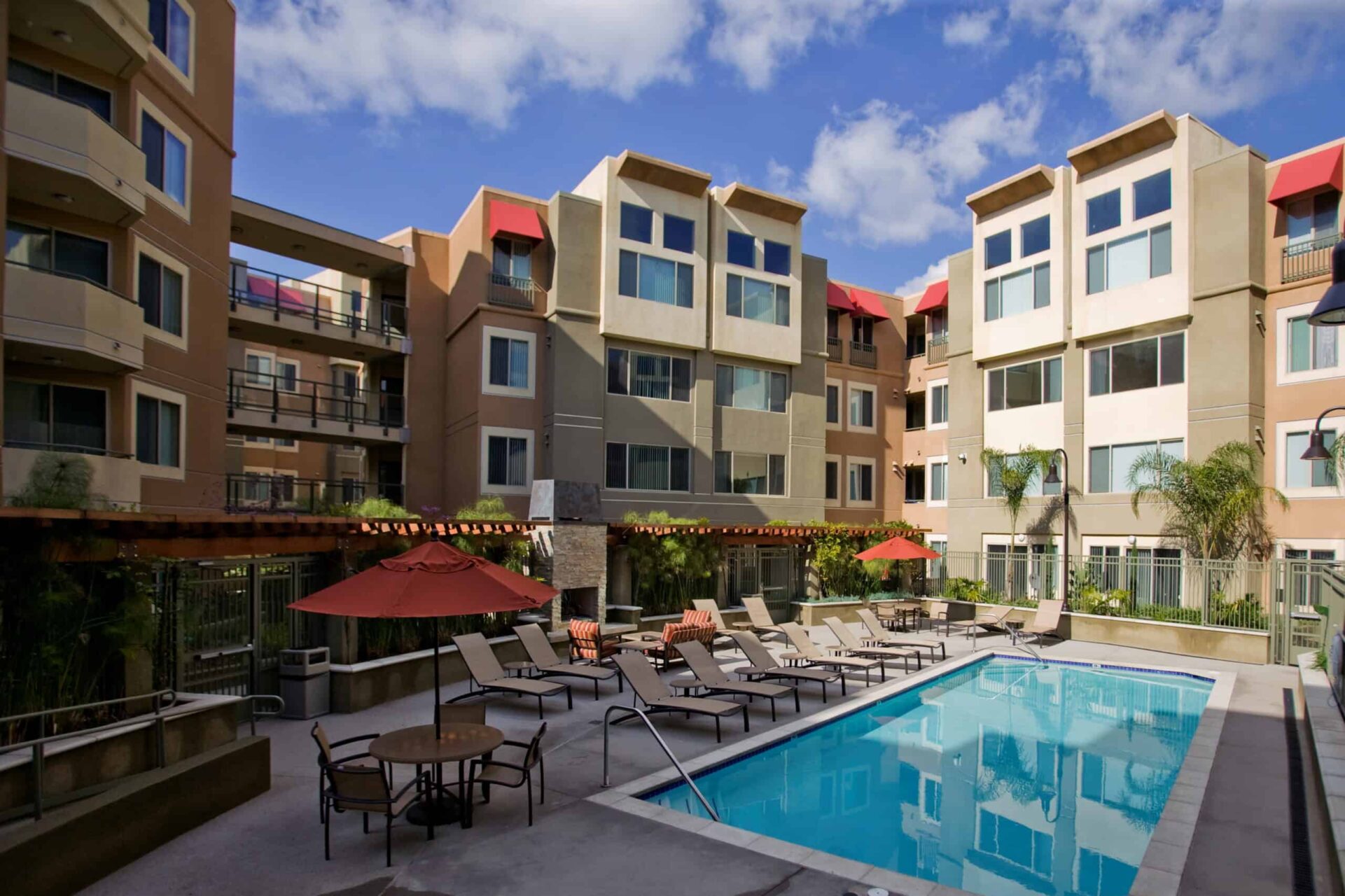 Belmont
Belmont Station Apartments
Belmont
Belmont Station Apartments
Belmont Station Apartments
Belmont Station, Los Angeles, CA
UNITS: 275
DEVELOPER: Meta Housing Corporation
This urban infill project is comprised of 275 units of high density, market-rate and low-income work-force apartments consisting of 138 one bedrooms and studios and 137 two bedrooms. Belmont Station Apartments is a market-rate project in downtown Los Angeles providing for 20% affordable housing, setting aside 55 units for low-income residents. Located directly adjacent to the new Belmont High School and Athletic Fields, the project has public access to these new sports fields.
A combination of four and five-story buildings, nearly all top-units have lofts and 2-story living rooms with large windows. The project is rich with amenities, including a large pool, jacuzzi, media room, lounge, fitness areas, massage and steam room, conference room, and computer classrooms.
The Belmont Station Apartments parcel site includes the northern terminus of a one-mile Pacific Electric Railway tunnel opened in 1925 and abandoned in 1940 and the remnants of an old "switch house" transmission building, which has been restored as a historic site. In addition, an on-site mini-museum created in conjunction with the Los Angeles Railroad Heritage Foundation and the City of Los Angeles is located in the 1920's style glamorous main lobby. Landscaped open space around the transmission building and tunnel entrance are utilized as a dog park and recreation area for Belmont Station residents.
Awards & Honors
Award of Merit
Pacific Coast Builders Conference
Best Affordable Project 30 Density Units/Acre or More
Award of Merit
Pacific Coast Builders Conference
Best Multifamily Housing Project Over 6 Stories